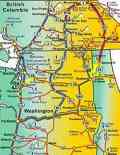 Click on map to enlarge
Ski Areas
We live in skiers' paradise, with dozens of ski areas within a day's drive. 186 are listed here. How many have you visited?
Click a ski area name, or for even more info, click on the State.
See John and Jewel Andrew's list of all North American ski areas
Heli skiing
Heli Skiing Directory: Find the best Heli skiing vacation specials, the best powder, and best terrain. www.helicopterskiing.org

Go Heli-skiing with the best and the first in the business: CMH.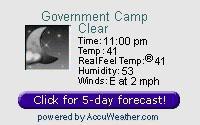 For an overview of
snow conditions,
check out SkiTiger.com.