The Taco Shoppe 20% discount (10% in the Summer)
off any item on the menu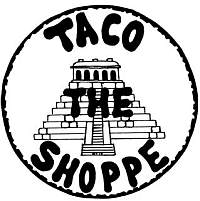 Our club member Kevin Bastin is the owner of the Taco Shoppe in Government Camp. He has offered us a 20% discount off of any item on the menu (not just the burritos, as previously offered). But, in the Summer, the discount is only 10%
The Taco Shoppe is located in Government Camp, across the street from the Huckleberry Inn (but a house or two up the road), or just downhill from the Mount Hood Museum. Stop by on your way back from the mountain!
Just show your club membership card (which also doubles as a FWSA and NWSCC membership card) and receive the discount. See full menu.
Location: The Taco Shoppe, 88786 E Government Camp Loop Rd., Government Camp, OR.. 503-272-3599
Hours: Sunday - Thursday: 11am - 8pm, Friday & Saturday: 11am - 10pm.
Update: We now have indoor dining and a Full Bar $5 Happy Hour Food Menu 3-5pm M-F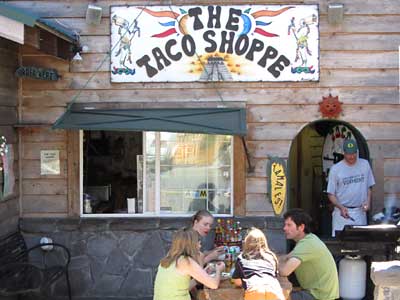 Latest news: The Taco Shoppe is celebrating its fourteenth year in business this January 2017. It's also the fourth year at the new location, with indoor dining and a full service Cantina style Bar, featuring fresh squeezed Margaritas, Mexican beers and crafted micro brews on tap.
We are at the same address 88786 E Government Camp Loop Rd in the Palmer Lodge, we just took over the main floor of the Lodge. We received our liquor license on December 4, 2013.
.
We have expanded our menu to include many more homemade traditional items such as Chile Rellenos made from Pablano peppers, Chicken Enchiladas with New Mexico red sauce. We have daily specials like beef fajitas. We also have fire roasted red salsa and and house roasted spicy Green New Mexico Hatch chile, with our homemade chips. We also serve Grande Burritos, and tacos with carne assada, carnitas, chicken, beef and fish.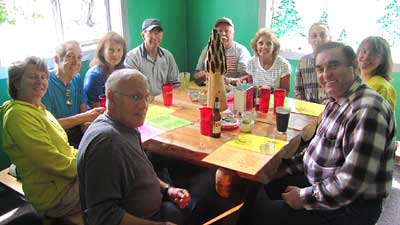 We also have on Sunday's, Caldo de Pollo, a large bowl of clear broth chicken soup with rice, chicken and 1/2 an avocado with cilantro, onions, chopped serano chili peepers and lime served on the side, my favorite.
We have a large vegetarian, vegan and gluten free selection as well featuring our Ultimate Veggie burrito that's as big as your head.
We also are offering a food challenge: if one person can eat our spicy Borracho Nacho's Grande in thirty minutes it's free and you get a Taco Shoppe T-shirt and your name and picture on The Taco Shoppe Facebook page.